If you want to inspire your inner witch or wizard, we have the adventure for you!
Accio tickets!
On November 10th, the much-awaited Harry Potter™: Magic at Play experience, conceptualized by Warner Bros. Themed Entertainment and Superfly X, will be opening in Seattle, taking over 13,000 square feet at The Shops at The Bravern, 11111 NE 8th St., Bellevue, WA 98004. Tickets have just been released to the public, so if you're looking to step into Harry's world, now you can! 
🪄A magical adventure awaits you–get your tickets now!
"When we set out to create Harry Potter: Magic at Play with our partners at Superfly X, we knew we wanted to bring Harry Potter's world to fans in a hands-on and tactile way that gives all ages but especially our younger guests the ability to experience and play with the Wizarding World like never before. From the moment guests arrive, they are immersed in Harry's story and are an active participant in their own journey through innovative play, experiential sets, games and more," said Peter van Roden, Senior Vice President, Warner Bros. Themed Entertainment, in a news release.
🧚✨It's for wizards and witches of all ages! 
This hands-on adventure lets you experience "Harry's journey to Hogwarts." The enchanting adventure promises to captivate wizards and witches of every age with magical moments, offering guests the chance to step into iconic set recreations, activations, and more.
Just as expected on a journey to Hogwarts™, guests will start their adventure at an unbelievable replica of the Dursleys' home on 4 Privet Drive, then be able to proceed to Platform 9 ¾™ (all while stopping for photos along the way), as you embark on the magical journey to the famous school of Witchcraft and Wizardry.
🔮Grab tickets to this once-in-a-lifetime adventure! 
During the experience, take a unique class like Potions, and Charms, or test your Quidditch skills while perfecting your perfect position. The famed Butterbeer will also be available, so don't miss out on Harry's favorite drink! There will be plenty of magical surprises for all to enjoy and even an opportunity to shop exclusive Harry Potter™ merchandise.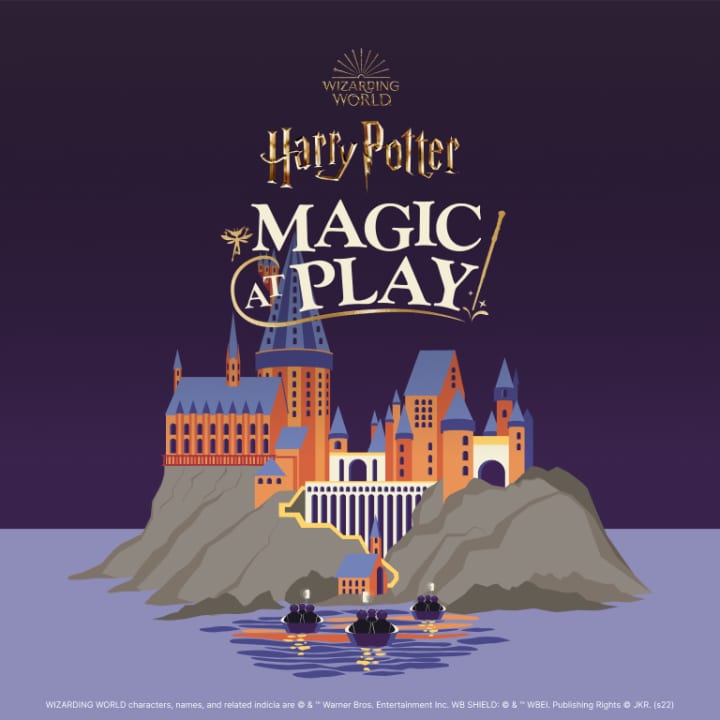 Harry Potter™: Magic at Play
---