Experience a hauntingly beautiful evening with classical renditions of your favorite spooky songs at Fever these Candlelit concerts.
Candlelight, the wildly popular musical series, is back in Seattle this October, just in time for the spooky season. This time, they've got a special event planned, with Fever Candlelight: A Haunted Evening of Halloween Classics, an atmospheric evening filled with classic renditions of some of your favorite haunting melodies.
Think songs like Danny Elfman's classic, "This is Halloween", John Carpenter's "Halloween Theme", Bernard Herrman's "Psycho Theme" and even the sinister classic by Modest Mussorgsky's "Night on Bald Mountain" from Fantasia. All of these songs, and more, will be played by a talented string quartet in an atmospherically chilling venue made even more ominous by a sea of flickering candlelight. There are four stunning Seattle venues from which to choose. 
One venue where you can enjoy a spooky concert this October 25 and 26 is the historic 101 in Seattle. This gorgeous venue located in Pioneer Square invites you to spend a mystical night surrounded by an amazing ambiance. The white brick, candlelights, and massive original wood columns will transport you to a ghostly setting. This venue is intimate, chilling, and sets the perfect spooky atmosphere!
One Halloween concert is taking place at Sparkman Cellars on October 6th. This winery located in nearby Woodinville is gorgeous, with soaring wood beams and dramatic chandeliers overhead. This venue provides the perfect ambience for a night of thrilling string music.
You can also catch a Halloween concert at The Museum of Flight in Seattle on October 13 and 19. A stately auditorium is lit up with rows of candles that cast a festive orange glow on the walls. This unexpected concert venue is a quintessential Seattle experience.
Finally, Daybreak Star Indian Cultural Center will also be hosting these spooky candlelight concerts on October 27 and 28. The musicians are surrounded by a ring of candles, and behind them is a floor-to-ceiling view of Discovery Park and the waters of Puget Sound beyond. This venue provides a unique concert setting that makes you feel connected to the Pacific Northwest.
Shows will begin in October, with two showtimes each evening, at 6:30 and 9:00 pm. Each concert will last 60 minutes and doors open 60 minutes prior to showtime.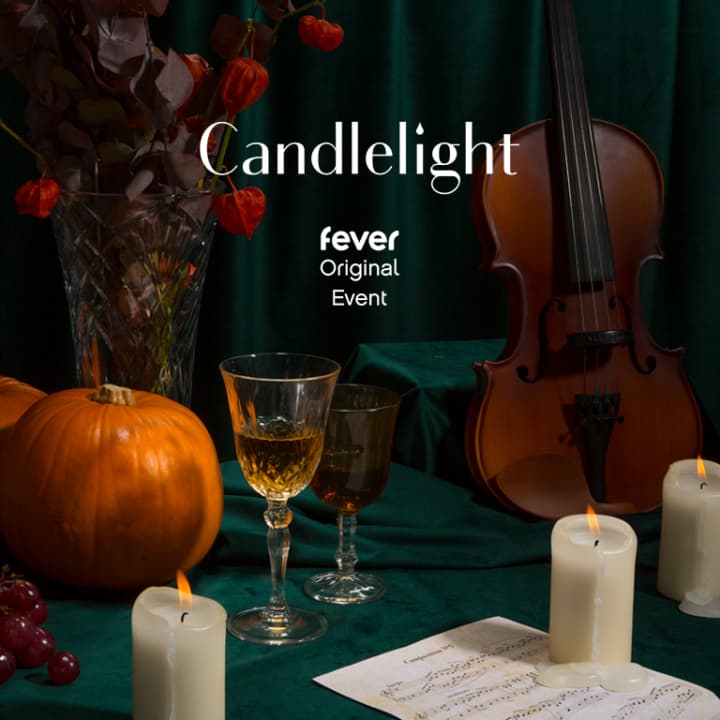 Candlelight: A Haunted Evening of Halloween Classics at The Museum of Flight
October 24, 2023 6:30 PM
From $40.00
---